Blog
John Deere X146R 36" cutting deck Ride on Lawnmower dealer in and around London & Essex £3,269.00
John Deere X146R 36" cutting deck Ride on Lawnmower dealer in and around London & Essex £3,269.00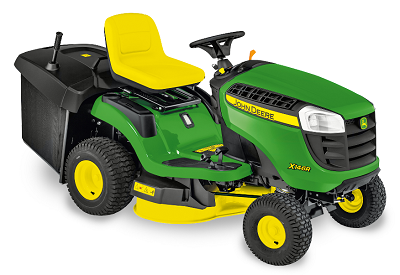 Click here for more information
The X146R offers a great first step in the rear collection lawn tractor range by combining dependability, durability and power in every aspect of its construction from a fully welded steel frame to a cast-iron front axle. It is an automatic rear collection machine providing a perfect finish in smaller gardens.
Operating the mower is a breeze, too, with an ergonomic operator station, quality headlights, and an infinite choice of ground speeds.
Easy to Own. Easy to Operate. Easy to Maintain. The X146R Lawn Tractor.
About APS
Welcome to APS Limited Garden Machinery Online.
We would like to take this opportunity to introduce our company; we are an East London family based business first registered in 1900 established 1860.
Our History
Pamphilon & Sons was founded in 1875 by Allen Pamphilon. His business started out selling house hold goods such as pots and pans etc and fuels such as coal and paraffin from a front room of his cottage located in Wood Street.